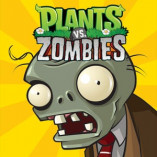 Plants VS Zombies
Plants VS Zombies game is now available for you to play. Get caught up in the battle between plants and zombies that takes place in the game. In order to protect your house and garden in this game, you must create unusual plants that can combat and get rid of frightening zombies. To get rid of those awful zombies, think of a convincing plan! You should play the following games if you enjoy this one: Magic Cat Academy, Vex 5, Pencil Rush,..
How To Play Plants VS Zombies
Touch the screen if you're playing on your phone.
If you're using a computer to play: To begin, use a left-click.