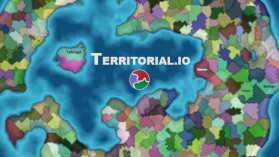 Territorial.io
Territorial.io is a game in which you must conquer and expand your territory map. You must fight to expand your territory in this game. You must compete with over 500 other players, so devise the best strategies to protect and expand your territory. Let us begin conquering the map. And don't forget to check out our other games if you enjoy this one: Boxing Random, 8 Ball Pool,... Have a good time!
How To Play Territorial.io
To play, simply use the left mouse button.