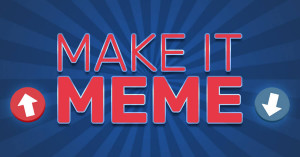 Make It Meme
Make It Meme is an entertaining meme-making game. You will be selected a random meme, your task is to come up with a story for that meme within a certain time. Players then rate each other's memes and choose a meme friend. The person who accumulates the most points wins the contest. Let's create some compelling stories for your memes! Have fun!
How To Play Make It Meme
Use the mouse and the letter keys on the keyboard to create text for the memes.