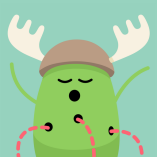 Dumb Ways To Die
Dumb Ways To Die is an exciting death dodge game. You will help the blue alien characters avoid death in front of unexpected situations. You will control the character to avoid obstacles, interesting challenges to help the character not have to receive the most "stupid" deaths. Each time you play you will have 3 chances, 3 lives to make, when you die all 3 lives the game ends and you have to redo the level. Do everything to protect the survivor to overcome each challenge. How many levels will you pass in this game? Join the game now to test your ability! Good luck!
How To Play Dumb Ways To Die
Use left mouse button to play. Let's help the alien creatures escape the scary death!