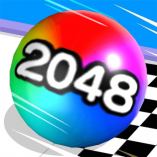 Ball 2048!
Ball 2048! Do you enjoy mind-bending video games? Ball 2048 is a game in which you combine balls to score points. To improve your score till you reach 2048, you must combine balls of the same color. If you do, you win.
How To Play Ball 2048!
Merge the balls by tapping the screen. I hope you enjoy it!