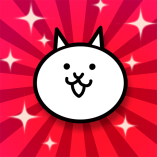 The Battle Cats
The Battle Cats is an engaging solo fighting game between a cat and other cute animals. Your challenge is to control the cat to defeat other opponents. After winning with 1 opponent, the game will automatically switch to another opponent. To win against the opponent, you must use the number of points won to upgrade more lives to continue fighting with the next opponents. So use networks wisely! Good luck!
How To Play The Battle Cats
Left click and follow the instructions on the screen to beat the opponents.