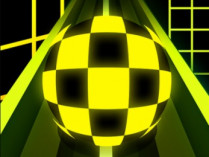 Roller Baller
Roller Baller is a balancing game in which you control a rolling ball to avoid obstacles along the way. You must control a ball that is being pushed down a series of intertwined and inclined ramps. Controlling the ball requires quick reflexes. Collect all of the diamonds on the run to advance to the next level. Be cautious of the blocks you come across along the way. Join this thrilling game right now. Don't forget to check out our other exciting games!
How To Play Roller Baller
If you play on a mobile device, touch the left and right buttons on the touch screen.
To move or pause on a computer, use the left/right arrows or click A/D; P to pause.