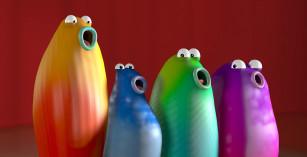 Blob Opera
Blob Opera is a super fun music-making game with cute blobs. Let the blobs sing songs and make good music. Each blob can sing at a specific number of pitches. Help the blobs record and take pictures to create the best and most successful music! Remember to check the sound of the blobs before recording to make sure you don't mix up notes to create a good piece of music. If you love music, don't hesitate to join this interesting game right away. I wish you the most fun moments with the game!
How To Play Blob Opera
You just need to click and drag the left mouse button to adjust the sound of the blobs. Let's make great music!